Digital Alchemy is proud of the users of our software products. These pages feature descriptions of customer projects in which Simergy and BIM Binder have been used to deliver high quality results that delight their clients. We hope these inspire you to use our software products to achieve the same level of client satisfaction.
Now is the time for all good men to come to the aid of their country!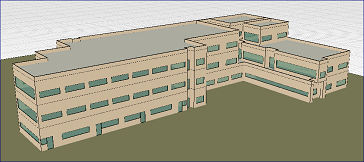 At more than 262 guest rooms, plus lobby, restaurants, shops, 48,000 sq.ft. of common and meeting spaces, and an enormous 4-story atrium space, the Austin Airport Hilton is an impressive hotel. In 2017 McKinstry was contracted to design and install new HVAC systems.