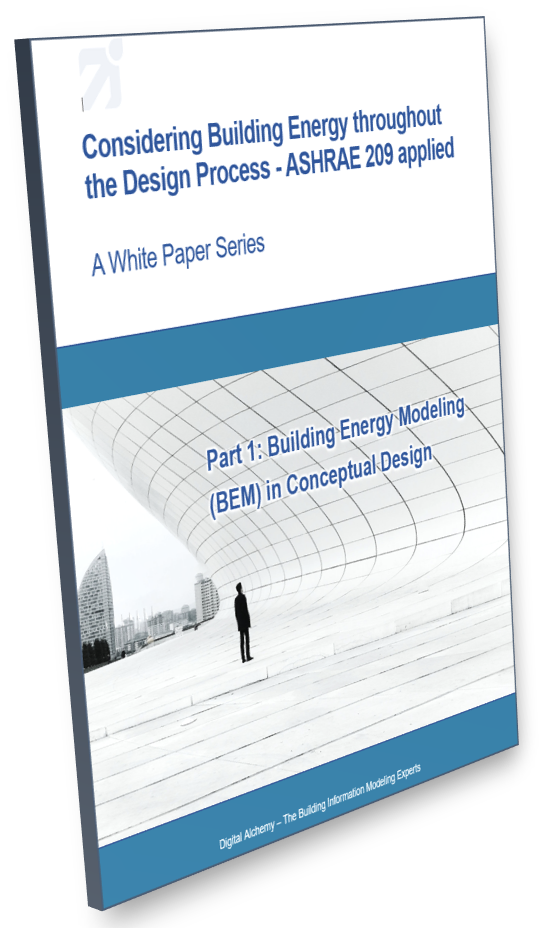 Simergy supports ASHRAE 209 workflows!
Part 1: Building Energy Modeling in Conceptual Design
Until recently, Building Energy Modeling (BEM) and simulation was only considered late in the design process. In this series of white papers, we present 6 of the 8 ASHRAE 209 BEM workflows, implemented using Simergy.
This paper presents the first two workflows for Concept Design. We demonstrate how to answer early design questions about building orientation, materials, and glazing. We also take a first look at how different types of HVAC systems perform in the case study climate. All of this is aimed at creating a more energy efficient design.

Download this whitepaper now!
About Simergy
Create building energy models in record time!
Simergy™ began as a front-end to the US Department of Energy's EnergyPlus simulation engine.It was designed and originally developed by a public/private partnership that included DOE, California Energy Commission, Berkeley National Lab, Trane, Infosys, Hydro Quebec, and Digital Alchemy. Simergy has proven for years, in building industry projects by leaders, including Arup, SOM, and HOK.
Download Simergy v3