How do I create a building with an Atrium?
Atriums in Buildings (as shown in the screenshot below)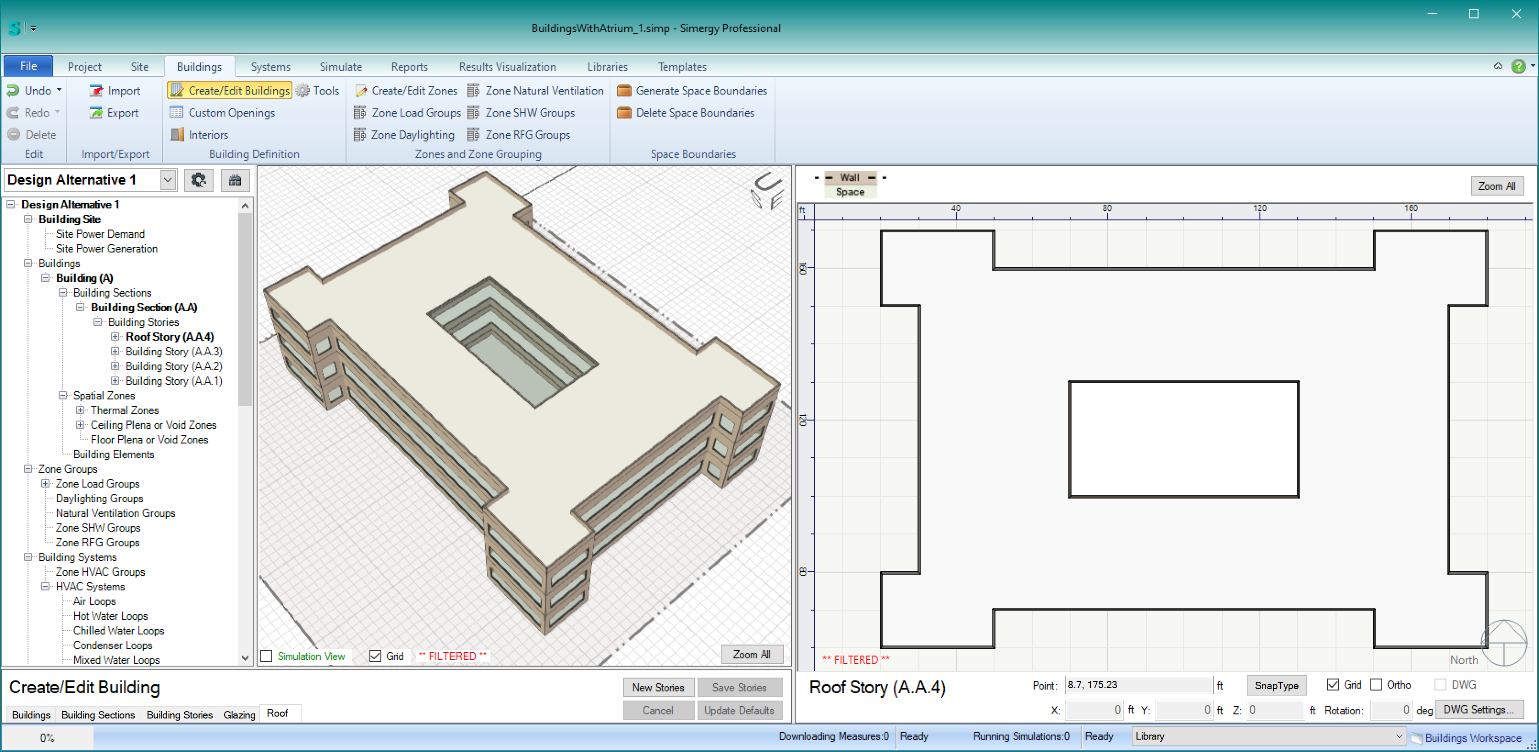 Steps for Creating a Courtyard:
File > New > Buildings > New Stories

Set number of stories > Set all the other parameters except shape > then set shape to whatever you want (this example uses 'Freeform') > click "Save Stories to save the building stories.

Select the building story 2 (if Building is A and Section is A, this would be named A.A.2)

Click on the Tools workspace under Buildings:





The Tools palette is in the lower left. You can use these tools to make holes in floor, ceiling, and roof slabs. There are also settings that enable generation of additional objects, including: skylights, curbs under the skylights, shaft walls around openings going through ceiling spaces, guardrails around openings in floor slabs. You can also create arrays of openings or skylights.

Select the checkboxes you want in the 'Create Opening/Skylight panel > then click on "Draw Opening" button < this will put you into drawmode in the Plan view. Draw your opening snapping to the grid or freeform. When the loop is closed, the opening(s) will be made. If you selected the "Also make a hole in adjacent slab," All of the following will be done:

Openings in both the floor slab and the ceiling slab below

Shaft walls will be made connecting those two openings and surrounding the shaft

The shaft will be filled with a new space called "
If you selected "Create guard rail walls around opening in floor slab" – such walls will be created around the opening
Note: it is possible to 'Fill Opening with" a skylight assembly, but this is normally only done for roof slabs
When done, you now have an atrium connecting the first and second building stories and should see something like this:
(note: we have hidden stories and roofs above story 2 in this screenshot)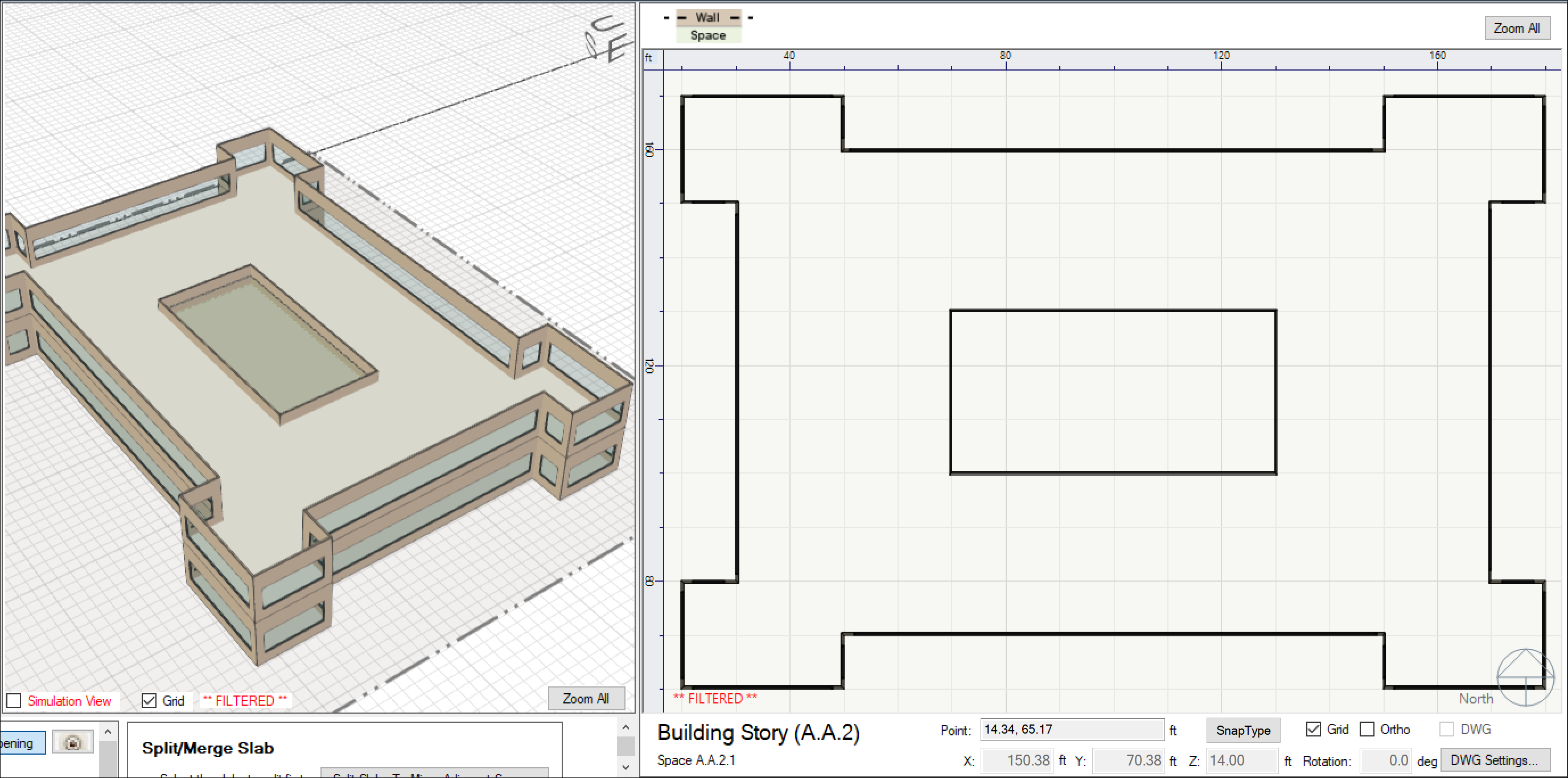 Repeat step (5) for as many stories as you wan the Atrium to connect. NOTE: when drawing the openings on stories above, you can snap to the corners of the openings you have already created below.
To add a skylight in the roof above this atrium > select the Roof Story > select the "Fill Opening With" checkbox > select the Skylight Type' you want, and repeat the "Draw Opening" process you did for the stories below. The end result should look something like this: