How do I assign and create Utility Costs in Simergy?
This document will explain how to define utility cost in a Simergy model: by illustrating the assigned of a utility cost object to a project, by creation of a utility cost object in the library and via an example.
1. Assigning utility cost objects to a project
Go to the Site workspace
Click on Site in the project tree
Click on the Edit button right next to "Select Location"
In the Locations template check the checkbox for Utilities.

Select all utility tariffs you want to assign to this project.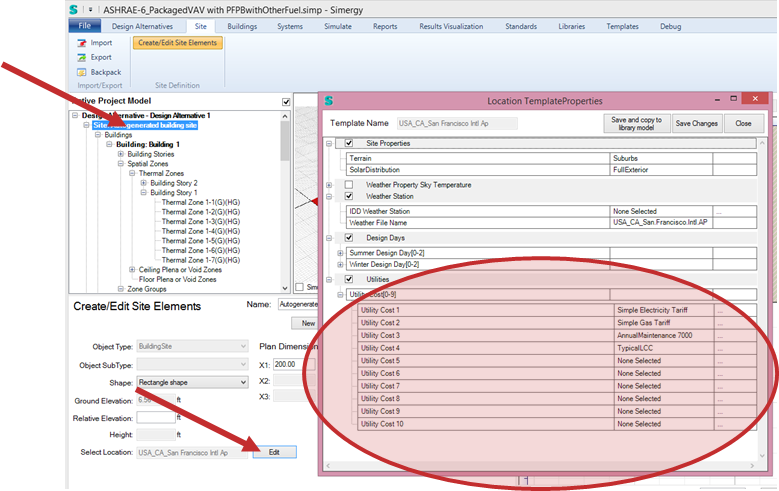 Figure 1: Steps to assign a utility tariff to a Simergy project
2. Create utility tariff object(s) in the library
For each energy source (e.g. Electricity, Gas, …), you need to define a Utility Tarif object (Type: UtilityCost Subtype: Tariff) in the library workspace under Location Data and Costs. Each of those Utility Tariff objects is assigned to a Meter that links the cost to the related energy consumption of that meter. You can use any meter from the meter dropdown, but usually one would use a meter at the facility level. Each Utility Tarif object then is referenced by a number of other cost objects that define the cost structure of the tariff. For example, with a cost variable object one can assign a monthly cost value and with a Charge Simple object a simple cost per unit (e.g., 0.5 $ per kWh). Figure 2 illustrates the relationships between these cost objects.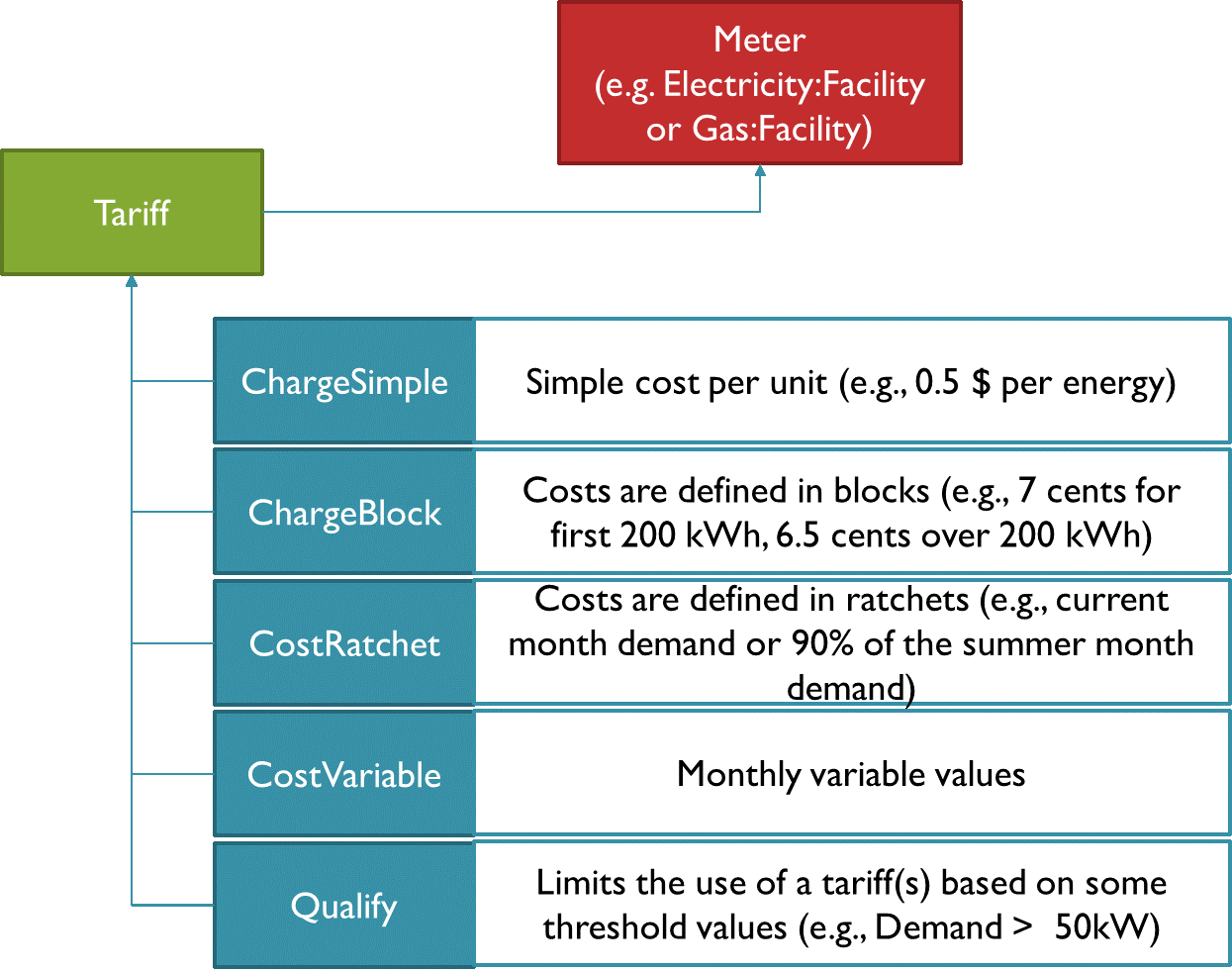 Figure 2: Utility cost objects
3. Example tariff
In the below table is an example tariff defined that has a constant monthly charge as well as a constant demand charge. Furthermore, this tariff is different for summer and winter for the energy consumption and uses on, mid and off peak rates.
Effective Rate – Demand

Demand

[$/month]

[$/kW]

All hours

206.02

7.79

Effective Rate – Consumption

Consumption

[$/kWh]

Summer

On Peak (2p – 8p M..F)

0.07602

Mid Peak (6a-2p * 8p-10p M…F)

0.06032

Off Peak (all other hours)

0.03722

Winter

All hours

0.05
For the demand side, we define a Tariff (Type: UtilityCost Subtype: Tariff) object (called Effective Rate – Demand 206.02 monthly – 7.79 per kW) that contains the monthly charge of 206.02.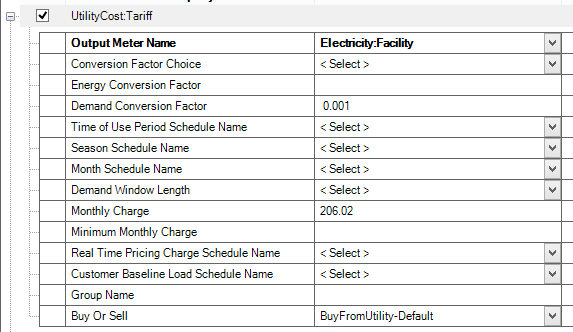 | | |
| --- | --- |
| This demand tariff object is defined by the SimpleCharge object (Type: UtilityCost Subtype: ChargeSimple), which specifies the Category Variable Name as demand charge, provides a constant cost value and sets the season to annual to make this demand applicable for the full year. | |
For the consumption part we define another tariff object (Type: UtilityCost Subtype: Tariff), see below: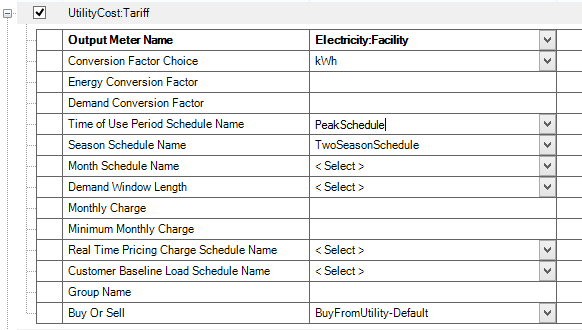 | | |
| --- | --- |
| This tariff object references two schedules, a schedule that defined the different peak categories and a schedule that differentiates between summer and winter. See the related peak schedule to the right. | |
In addition, three Simple Charge objects (Type: UtilityCost Subtype: ChargeSimple), are linked to the Electricity Rate – Consumption tariff object. They define the cost value, are bound to the season (here summer) and to the peak category.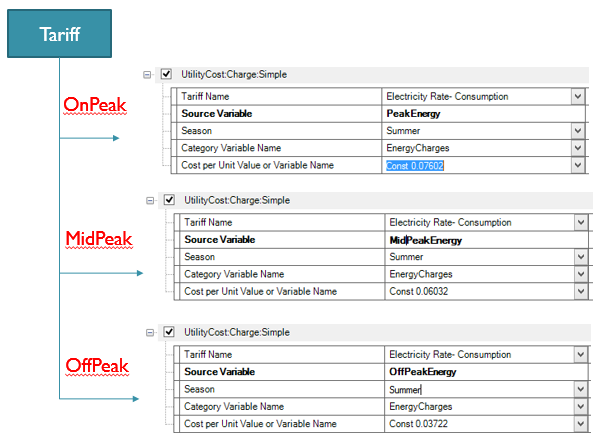 Finally, one SimpleCharge object (Type: UtilityCost Subtype: ChargeSimple), for the winter season would complete this example.