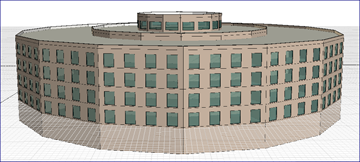 Project: Austin Airport Hilton Renovation
Simergy User:
(https://www.mckinstry.com/)
At more than 262 guest rooms, plus lobby, restaurants, shops, 48,000 sq.ft. of common and meeting spaces, and an enormous 4-story atrium space, the Austin Airport Hilton is an impressive hotel. In 2017 McKinstry was contracted to design and install new HVAC systems.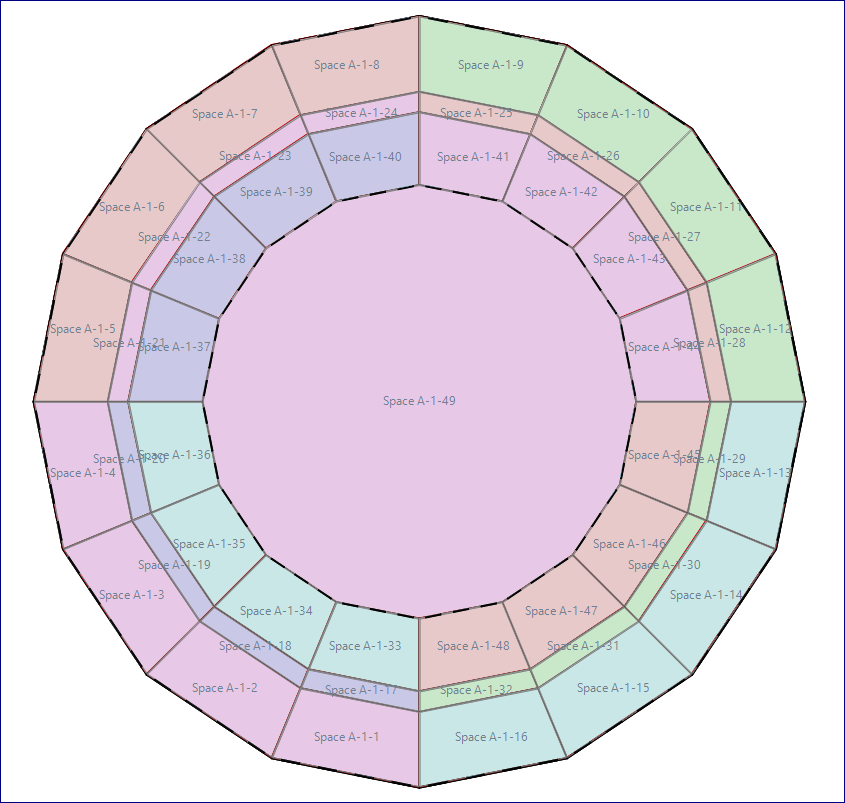 Plan view of typical hotel floor One of the challenges in this project was the requirement to solve humidity control issues that had existed in the 4-story atrium for years. The building and HVAC systems were modeled in Simergy and several simulations were completed to ensure that long term humidity and mildew problem would be resolved. Success in this project was thus defined as delivering an HVAC system upgrade that would maintain a level of humidity low enough to prevent development of mildew in the atrium. To accomplish this, McKinstry recommended installing two 'Munters Drycool Dehumidification' units in the Atrium. The sizing and performance of the system was validated through simulations in Simergy. As shown in the graphs below, relative humidity without the dehumidifiers exceeds the target 55% for much of the year. The indoor climate is very different with the dehumidifiers, maintaining the target 55%
Temperature and Relative Humidity – without new Dehumidifiers


Temperature and Relative Humidity – without new Dehumidifiers

.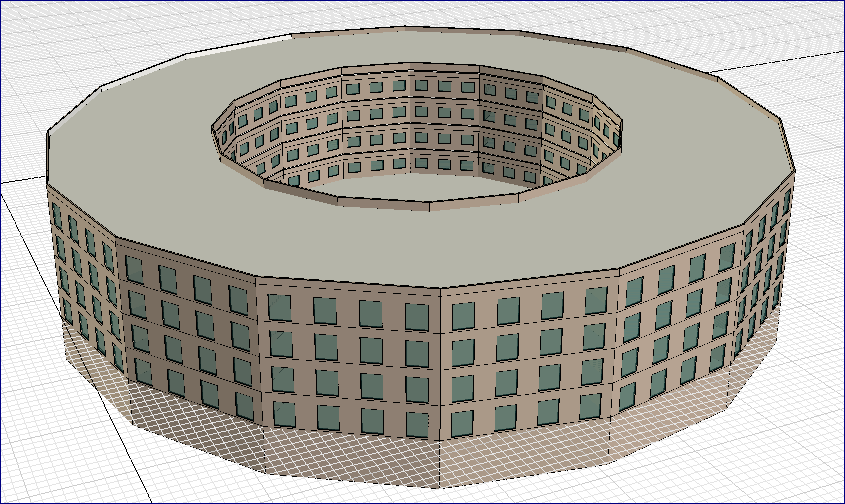 Hotel building model – with roof removed to expose Atrium McKinstry's Roger Larson, lead engineer for the modeling and simulation efforts, reported that this challenging building was modeled accurately and relatively easily in Simergy Professional; and simulation of the new dehumidifiers made him confident that McKinstry's design would resolve the moisture and mildew problems. Renovations are scheduled to be complete by end of June 2018. We are sure that McKinstry's client, Hilton Hotels, will be happy with the results!